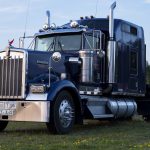 This gallery contains 1 photo.
Lafayette Commercial Auto Insurance – Drop Us a Line Today!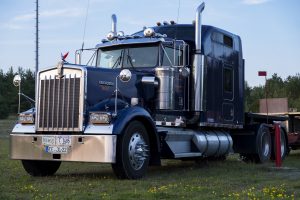 If you are on the lookout for affordable rates on Commercial Auto Insurance in Lafayette Louisiana then drop us a line today at 337-824-4455!
You can call our toll-free number any time to speak with an agent about receiving free quotes on the Louisiana Commercial Auto Insurance you need.
In addition, you can click on one of the locations listed below to open our online quote request system. Fill out the form to request a free quote electronically and we'll get back to you soon!
Commercial Auto Insurance Lafayette – Insurance Coverage Scenario Part 2
Hal Dingledorfer, the truck driver who drives freight for his limited liability company, Dingledorfer Delivery and Transport, LLC., recently switched to a new insurance provider in order to save himself some money on insurance premiums.
You may remember from part 1 that Hal also changed his coverage from Comprehensive Coverage to Fire and Theft with Combined Additional Coverage, which is a form of coverage that only provides insurance protection for a short list of specific types of damage.
In a general sense, Hal knew, when he made the decision to switch coverage, that his new coverage did not cover as many things as his former coverage.
That being said, he did not take the time to understand exactly which kinds of damage would no longer be covered under the Fire and Theft with Combined Additional Coverage form.
Besides, several months have gone by since the switch without so much as a fender bender, scrape, ding, scratch, dent, or crack. To be honest, Hal probably hardly remembers making the coverage switch at this point.
It is with this in mind that we join Hal one afternoon while he is making his way across the state in his big rig on a delivery for Dingledorfer Delivery and Transport, LLC.
Hal has been craning his neck all morning to look up at the sky through his windshield. The weather forecast called for heavy rains all day long. So far, though, Hal has not seen a single drop, let alone a full-blown rainstorm.
It's not that Hal minds the rain all that much. In fact, he finds them to be rather pleasant. Unfortunately, though, torrential downpours can make visibility while driving very difficult, and anything that decreases his visibility slows him down.
Even with a fancy new set of wiper blades, Hal still isn't certain that he will be able to maintain anywhere near the speed he typically likes to cruise at while on deliveries.
He cranes his neck yet again; still no rain, but he does notice a small, dark cloud blowing in…
What will happen next? Find out next week in part 3!
Lafayette Commercial Auto Insurance – Contact Us Right Now!
Speak to one of our agents by phone right now for great low rates on the Louisiana Commercial Truck Insurance you are looking for!
Call 337-824-4455 or request a quote online by clicking on one of the following hyperlinks:
Tags:
Commercial Auto Insurance in Lafayette
Commercial Auto Insurance in Lafayette Louisiana
Commercial Auto Insurance Louisiana
Commercial Auto Insurance Natchitoches La
Commercial Auto Insurance Sulphur La
Hammond La Commercial Auto Insurance
Lafayette Commercial Auto Insurance
Lafayette La Commercial Auto Insurance
Louisiana Commercial Auto Insurance
Louisiana Commercial Truck Insurance
Ruston La Commercial Auto Insurance