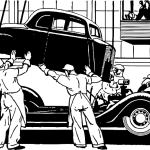 This gallery contains 9 photos.
Louisiana Garage Keepers Insurance — New Program from A+ Rated Company.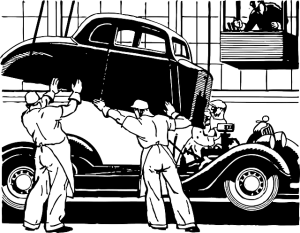 If you are in the market for new Garage Insurance in Louisiana you are in the right place!
Call Jeff Davis Insurance to
learn about a new Business Insurance Program from an A+ Rated Insurance company that may reduce your rates by 40% or more!
Our office number is 337-824-4455 or if you want to send us a request online for quotes click any of the links below for your individual area:
Louisiana Garage Keepers Insurance — Pick the Right Coverage or You May Lose a Customer!
In our last article we talked about the 3 different options for Louisiana Garage Keepers Insurance, and they include:
Legal Liability

Direct Excess

Direct Primary
In this article we will consider a fictitious claim scenario that directly involves Garage Keepers Insurance, and we will discuss the exact differences between the three coverage options.
Bill Benson owns Benson Trusty Repair Shop, a full service auto repair shop.  A long time customer named Sam Jones, who owns an HVAC company, brings his personal Honda Pilot in to replace the timing belt and water pump.
Bill's mechanic Steve Cook finishes the job and takes the vehicle out for a test drive.
As Steve is test driving the vehicle he is involved in an accident. The other driver is at fault… but he doesn't have insurance. 
Unfortunately Sam's Honda Pilot is totaled but Steve walks away without a scratch.  The police show up and a citation is issued to the other driver with a court appearance due to his lack of insurance.
Bill makes the uncomfortable call two hours later to his customer Sam Jones to advise him that his Honda pilot has been totaled and he explains what happened.
Sam asks Bill, "You are going to turn this into your insurance company right?"
"Of course. Let me call my agent right away."
"You do that Bill. I'm not too happy about my SUV getting totaled by some yahoo without insurance and I'm sure I don't have to remind you I've been a customer for many years with your shop."
After Bill hangs the phone up with his customer Sam, Bill isn't 100% sure whether his policy covers this or not since he never had a situation like this come up before. He immediately calls his agent to find out.
Will this claim be covered by Bill's Louisiana Garage Keepers Insurance Policy?
We will learn the answer in our next article.
Garage Keepers Insurance Louisiana – Call Us First!
When you need the right coverage at the right price don't forget to call Jeff Davis Insurance first!
One of our Garage Insurance Specialists can help you find a great price on Garage Insurance in Louisiana.
Call this number right away: 337-824-4455
Or use our convenient online quote request system by clicking the link below based on your area:
Tags:
Garage Insurance Bossier City Louisiana
Garage Insurance in Louisiana
Garage Insurance Lafayette Louisiana
Garage Insurance Specialists
Garage Keepers Insurance
Garage Keepers Insurance Baton Rouge Louisiana
Garage Keepers Insurance Bossier City Louisiana
Garage Keepers Insurance Lafayette Louisiana
Garage Keepers Insurance Lake Charles Louisiana
Garage Keepers Insurance Louisiana
Kenner Louisiana Garage Keepers Insurance
Louisiana Garage Keeper Insurance
Louisiana Garage Keeper Insurance Policy
Louisiana Garage Keepers Insurance
Louisiana Garage Keepers Insurance Policy
New Orleans Garage Keepers Insurance
Shreveport Louisiana Garage Keepers Insurance
Terrebonne Parish Garage Insurance
Terrebonne Parish Garage Keepers Insurance