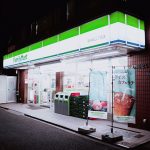 This gallery contains 1 photo.
Convenience Store Insurance Louisiana – New Low Rates Now Available!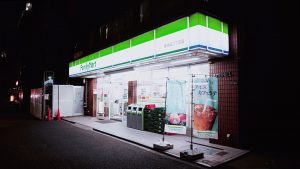 Super low rates are now available for Convenience Store Insurance in Louisiana!
To take advantage of these new rates, call an agent of Jeff Davis Insurance today at 337-824-4455 weekdays before 4:30 PM CST (with a break for lunch between 12:00 and 1:00 PM) for free quotes and information.
We also offer free electronic quotes in the following Louisiana locales: 
Insurance for Convenience Stores Louisiana – Recap
In Part 1, Pete Ross had just finished a long, hard day of work at his restaurant and was in need of some refreshment.
While on his way to drop off the restaurant's cash deposit from the day's business, he decided to stop at Stop n' Rob's gas station corner store to buy a drink.
Before entering the store, Pete tossed the cash deposit into his backpack for safekeeping while in the store.
As he approached the entrance, he noticed a couple of large gentlemen standing in the parking lot. They were putting on ski masks.
Wondering to himself where they planned to ski in Louisiana, Pete entered the building.
Insurance for Convenience Stores Louisiana – Insurance Scenario Part 2
Pete walks in through the doorway and ambles toward the adult beverage section. He only intended to buy a drink, but some colorful packaging on a bag of Super Sour Candy Pops catches his eye and distracts him.
While trying to choose between the Blueberry Blast flavored Candy Pops and the Strawberry Explosion flavored Candy Pops, the skiing enthusiasts enter through the front door of the establishment.
"Everybody on the ground!" one of them yells.
Pete whips around in surprise and sees that both men have brandished handguns. Pete lets go of the Candy Pops and drops to the floor.
The big guy on the right runs over to the cashier and demands that she empty the cash register. While she struggles to do as he says under duress, the other thug runs up to Pete.
"You, gimme your wallet and phone right now!"
Pete fishes his wallet and cell phone out of his jeans pockets and tosses them at the robber's feet.
The robber scoops them up and starts to back away, when he notices something.
"Hey, what's in the backpack?"
Pete tries to think fast.
"Um… not money…" he squeaks out.
The robber forcibly unzips the backpack and pulls out the $5,000 cash deposit.
When the thief realizes what he's holding, his eyes widen.
"Yo Frankie, I think we hit the jackpot! Hurry up and let's get outta' here!"
What will happen next? Find out in Part 3.
Convenience Store Insurance Louisiana – Call Now for Better Rates!
We're confident we can provide you with better rates on your Louisiana Convenience Store Insurance.
To find out just how much we can help you save, call us today at 337-824-4455 or click the appropriate link below to access our online quote request form:
Tags:
Baton Rouge Convenience Store Insurance
Convenience Store Insurance in Louisiana
Convenience Store Insurance Lake Charles La
Convenience Store Insurance Louisiana
Convenience Store Insurance New Orleans
Insurance for Convenience Stores Louisiana
Jeff Davis Insurance
Louisiana Convenience Store Insurance
Shreveport Convenience Store Insurance