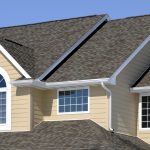 This gallery contains 1 photo.
Home Insurance Lafayette La — Top Rated Companies Want Your Business!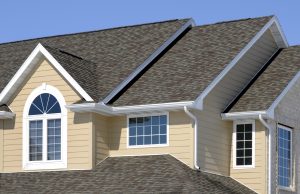 Because Home Insurance in Lafayette Louisiana along with the rest of our states Parishes is among the most expensive in the entire country — working with an independent insurance agency is a must to keep your rates low over the long run!
Jeff Davis Insurance is a leading Independent Insurance Agency in Louisiana and we can shop the market to help you find lower rates on Homeowners Insurance in Lafayette Louisiana and the surrounding areas.
An agent only selling insurance through one company is at a HUGE disadvantage because there isn't a single insurance company that offers the lowest rates for all circumstances — this is why independent agencies are the best place to find the lowest rates long-term!
Please call 1-888-260-6801 to speak with our licensed agents for low rates on Home Insurance Policies in in Lafayette Louisiana or if it is easier send us an online quote request when you click this link: Home Insurance Lafayette La.
If you're not directly located in Lafayette please note additional links below to use based on your closest geographical location:
Home Insurance Lafayette La — Is This Claim Covered?
In our previous post we were discussing a fictitious account whereas a party is thrown by yourself.  One of your guests recommend shooting off some fireworks including Bottle Rockets, Roman Candles, Lady Finger Firecrackers, and Sparklers for the kids.
Two of younger kids, Stephanie (9 years old) and Joey (10 years old) sneak around to the front of your home and want to light some of the sparklers away from the other kids and adults and they do it near your front porch.
As Stephanie lights up a sparkler she gets scared and hurls the sparkler away landing right next to your cedar siding and she and Joey run to rejoin the rest of the adults and other kids.
Regrettably, that sparkler sets the front of your home on fire!  It only takes a few minutes before the fire is detected by one of your house guests.  The fire department is called and the fire is quickly extinguished and within the next few days you learn that the damage amounts to about $47,000.
Because of he high cost of Home Insurance in Louisiana you opted for the Broad Policy Form (HO 2) which coincidentally is a named perils policy.
And while it is true Fire is a listed peril in the policy purchased, you may recall from our previous post that only claim events specifically named in the policy would be covered.
Would the $47,000 in damages be covered by your broad policy form despite the fact that the fire was caused by fireworks which is not a named peril?
That is a very good question.  It's likely the insurance company would pay the claim as fire was the catalyst for the damage to the property unless there is some type of exclusions within the policy itself.
However, the HO2 has some BIG limitations whereas a claim event may not be covered.
Our question to you as a reader is why would you want to take a chance on minimizing your coverage for the sake of saving money?
You see for only a little more money, a HO3 Special Policy Form could have been purchased versus the HO2 Broad Form.
The HO3 Special Policy Form eliminates named perils coverage for the Coverage A (the house itself) and provides coverage for all claim events unless that event is specifically excluded in the policy.
The HO3 only covers your personal property on named perils so keep that in mind, but the house itself does not include the named perils restriction.
The HO3 is a much superior policy form compared to the HO2.
The HO5 policy form is superior to the HO3 and in a future article we will discuss this in more detail.
It's always best to work with an agency that will go over the options with you as you are shopping for Home Insurance in Lafayette Louisiana, don't you agree?
Choose Jeff Davis Insurance for Home Insurance in Lafayette Louisiana!
Call 1-888-260-6801 to speak with our friendly agents for low rates on Home Insurance Policies in in Lafayette Louisiana, or if it is easier send us an online quote request by choosing a link you see below based on your closest geographical location:
Tags:
Breaux Bridge Louisiana Home Insurance
Broussard Louisiana Home Insurance
Carencro Louisiana Home Insurance
Duson Louisiana Home Insurance
Home Insurance Breaux Bridge Louisiana
Home Insurance Carencro Louisiana
Home Insurance Duson Louisiana
Home Insurance for Breaux Bridge Louisiana
Home Insurance for Broussard Louisiana
Home Insurance for Carencro Louisiana
Home Insurance for Duson Louisiana
Home Insurance for Lafayette La
Home Insurance for Youngsville Louisiana
Home Insurance in Breaux Bridge Louisiana
Home Insurance in Broussard Louisiana
Home Insurance in Carencro Louisiana
Home Insurance in Duson Louisiana
Home Insurance in Lafayette La
Home Insurance in Youngsville Louisiana
Home Insurance Lafayette La
Home Insurance Quotes for Scott Louisiana
Home Insurance Quotes in Scott Louisiana
Home Insurance Quotes Scott Louisiana
Home Insurance Youngsville Louisiana
Lafayette La Home Insurance
Scott Louisiana Home Insurance Quotes
Youngsville Louisiana Home Insurance